Jacoliva Aove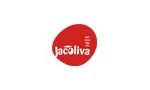 DESCRIPTION | Top quality Extra Virgin Olive Oil produced from local olives grown in the traditional dryland manner.
REGION | North of the province of Cáceres. districts of Sierra de Gata , Las Hurdes, & Valle del Alagón (Extremadura, SPAIN) .
PRODUCTION | Olive trees grown in "Natura 2000 Network" specially protected areas.
VARIETY | Coupage with the manzanilla cacereña variety predominating.
EXTRACTION SYSTEM | Produced by cold first extraction mechanical procedures.
STORAGE CONDITIONS | Keep in a dark place.
BEST BEFORE | 18 months after date of bottling.
MAXIMUM ACIDITY | 0.2º