---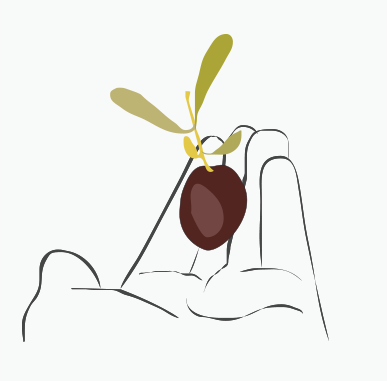 The olives are gathered by hand at the correct time of ripening for organic olive trees with no chemical waste. During the whole process we use no fertilisers or other chemical synthesis products and no herbicides, pesticides, etc., ...

PAIRINGS I El Lagar del Soto Clásico is ideal for use DRIZZLED on BREAD or TOAST and in GREEN or TOMATO SALADS, or as an accompaniment to GREENS, FISH, RED MEAT, PASTA, and POTATOES.
El Lagar del Soto Classic

Organic is our top quality extra virgin olive oil range produced from olives from olive trees registered as local ecological producers.
This oil is of limited production and is made from olives of the Manzanilla Cacereña variety.
Our traditional dryland crops are located in privileged surroundings with a mild climate that are protected as part of the "Natura 2000 Network".
This unique landscape gives El Lagar del Soto Clásico Ecológico surprising organoleptic and chemical characteristics and an inimitable taste.

Purchase access by products:
Main Characteristics
Production
1st cold extraction
Colour
A golden colour with green glints. Clear.
Aroma
The intense fruitiness to the nose of green olives, a variety of fruits, green apples, green grass, green almonds, tomatoes, green wood, bananas, and nettles.
Taste
Average sweetness in the mouth, more spicy and slightly bitter.
Acidity
Maximum acidity content 0.5%.
Chemically perfect
El Lagar del Soto Classic Organic has an oleic acid content of over 77%, which is one of the highest figures of the various types of olive oils on the market.
As well as its well known cardiovascular prevention effect, this oleic acid content also helps to prevent several kinds of cancer together with a healthy lifestyle.
+ Polyphenols
over 400 mg/litre
El Lagar del Soto Classic Organic has a polyphenol content of over 400 mg/litre, which is one of the highest figures of Spanish varieties.
This amount has been shown to have a beneficial metabolic effect on plasma lipids and oxidative stress in human plasma, and also helps to prevent cancer, cardiovascular disease, and neurodegenerative disease.
+ Tocopherols (vitamin E)
over 330 mg/litre
El Lagar del Soto Classic Organic has a tocopherol content of over 330 mg/litre. In addition to its proven antioxidant effect, it is also anti-inflammatory.
Its high content in tocopherols and its antioxidant effect mean that it helps to prevent various types of cancer, improving vascular health and reducing cardiovascular disease. Cancer and cardiovascular disease are responsible for most deaths in Spain and other industrialised countries.
Prizes
El Lagar del Soto, a symbol of quality and a point of reference in the sector.
Gata-Hurdes PDO
Regulatory council of the Gata-Hurdes Protected Denomination of Origin (PDO) of the northern part of Cáceres province.
Eco & Health Friendly
We produce evoo that are committed to the environment and to health
Buy El Lagar del Soto Classic Organic
Exclusivity
The Manzanilla Cacereña is a special olive owing to the restricted area in which it is grown.
Convenience
Receive your order quickly by choosing either a 24h or 72h service.
Security
Your transactions offer security. We use the SSL Thawte encoded security system.