OlivaOlivae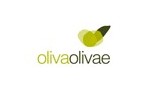 DESCRIPTION | OlivaOlivae body milk moistures and rejuvenates all skin types.
A body milk for daily use that is recommended for all skin types, especially dry or sensitive skin that will recover its smoothness thanks to its natural active ingredients.
ACTIVE INGREDIENTS |
Olive oil _ the combination of its fatty acids and vitamin E (which has an antioxidant effect) will keep the skin hydrated, rejuvenated, and smooth.
Aloe vera _ protects and refreshes the skin from outside attack, relieving reddening and itching.
Calendula _ has great moisturising powers that help to keep the driest of skins perfectly hydrated and to relieve tightness.
Musk rose _ thanks to its unsaturated fatty acids it prevents and corrects signs of photoageing, moisturising and strengthening the skin.
Glycerin _ keeps the skin fully moisturised to protect it from external agents.
Shea butter _ is especially suitable for dry and cracked skin; it deeply nourishes and regenerates the skin to make it smooth and moist.
APPLICATION | Apply directly to the body, spread, and massage.